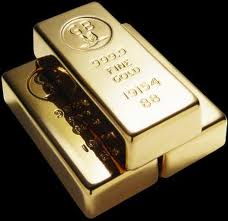 SUCK IT UP Fitness is on a strong new mission with a bolder look and a powerful agenda to help bring you and people like you to a new, higher level of fitness.  As we set out on this new venture to broaden and strengthen the presence of SUCK IT UP Fitness, I was recently asked how the business should be branded.  The question was posed to me by my good friend Duane, "David, when people think of you and SUCK IT UP Fitness, what is the one word you want to come to mind?"
Without any hesitation, I said, "Integrity!"
But "Integrity" has to carry for more weight than just being a great word.  It must be evident in the actions and the attitude of the people, the businesses and the institutions who want to stake their claim in "Integrity".  Maintaining "Integrity" is a 24/7/365 responsibility .  You can't turn it off on the weekends or when you come home from work.  "Integrity" must be the focus and the litmus test of your life's work at all times.
Dr. Suess illustrates "Integrity" best through his all-time classic story 'Horton Hears a Who!
'.  I love Dr. Suess stories.   I love incorporating them into so many of my talks because there is always a strong moral lesson which Dr. Suess successfully illustrates with great simplicity.  'Horton Hears A Who' is all about "Integrity".  Horton repeatedly declares, "I meant what I said, and I said what I meant, an elephant's faithful one hundred percent."  My dad was a man of "Integrity".  His word was gold.  He always said, "Your word is your bond son!  You can have a lot of money, a big house and a nice car, but if you break your word… you're broke!"
So when it comes to establishing the foundation for SUCK IT UP Fitness as a solid fitness source, "Integrity" must be the mortar between the building blocks.  As I look around the fitness industry, I see a lot of great things.  I also see a lot of baloney, lies and deceit.  I see a lack of "Integrity".  I see a lot of people getting suckered into big promises and false claims.  The industry is rife with magazine ads, infomercials and Internet garbage feeding on the desires of the masses to "melt away the pounds" and build lean body mass with little to no effort at all.  They're selling this crap because people are actually looking for it.  Juan Ponce de Leon's quest for the Fountain of Youth simply proves that man was prepared for the modern day infomercial back in the 16th Century.  Ponce de Leon was looking for the secret to staying young and being immortal.  He was looking for a lie; something that doesn't exist!  While Ponce de Leon may have been a great explorer, in reality, he was a SLACKER!  He wanted to stay young, fit and energetic… by simply drinking some water.  What a WIMP!
And yet, turn on your television today and you'll find someone selling "the secret" to staying young, fit and being immortal.  And why are they selling it?  Because the world is full of Ponce de Leons all looking for  the short-cut, the pill, the program, the hidden secret to being young, fit and energetic!  They're looking for someone to lie to them!  And so… they are sold a bunch of lies!
If you're a slacker or a wimp exploring for a diet secret or a fitness short-cut, you came to the wrong place.  Jump back into your little boat and sail away to one of the other little Internet Islands which promises you the Fountain of Youth.
This is where our Integrity begins.  It's in the name – SUCK IT UP Fitness.  SUCK IT UP is one of my favorite mottos.  As it pertains to this business, SUCK IT UP simply means that getting in shape will always require HARD WORK and DISCIPLINE.
There are no "short-cuts"!
There are no "secrets"!
There are no "gimmicks" or "tricks"!
Therefore, at SUCK IT UP Fitness, there are no false claims or empty promises.   We won't sell you any product or program without the understanding that HARD WORK AND DISCIPLINE WILL BE REQUIRED FOR RESULTS!  Therefore, come prepared to… SUCK IT UP!
Integrity for SUCK IT UP Fitness is also about knowing Capabilities and Limitations.  As a Master Fitness Trainer, one of my primary responsibilities to my clients is to identify their capabilities and limitations and try to expand the space in between by… increasing their capabilities and reducing their limitations.  Pretty logical!  I have the same responsibility to myself – recognizing my capabilities and limitations as a Fitness Trainer.  It is not possible to know and be an expert on everything.  It's perfectly suitable to say, "I don't know but I'll try to find out!"  Unfortunately, we see a lot of Trainer's trying to be all things to their clients.  Once a Trainer learns how to say "Quadratus Lumborum" they feel qualified to practice medicine.  "Doc" Johnson P.T. was my primary mentor throughout my college education.  "Doc" wasn't a doctor and he was constantly drilling into my head, "Remember, you're not a doctor."  For the sake of liability, he was properly and firmly identifying our boundaries as Athletic Trainers.
As Fitness Trainers, we have a tremendous responsibility to identify our boundaries in multiple directions, particularly when it comes to Nutrition.  Do you know that very few credentials are required to market yourself as a qualified "Nutritionist"?  Pretty much anyone reading these words could go out today and get the certifications to open shop as a fully qualified Nutritionist.  I don't consider myself a Nutritionist even though I truly have the credentials to legitimately classify myself as one.  I took two full semesters of hard-core Nutrition at Manhattan College back in 1985.  It was acutely informative!  Despite the grueling intensity to know all about every vitamin and every mineral, I would be lying to you in 1985 if I claimed to be qualified to give thorough nutritional advice.  How then would it be possible for me, 25 years later, to be qualified to provide thorough Nutritional advice today?  Can I discuss the basics and fundamentals of Nutrition?  Absolutely.  Beyond that, I must humble myself to the elite qualifications of a Registered Dietician.  The credentials of Dietitians far exceed those of any  physician, nutritionist or trainer I know, including me.  We will only tap into the most reliable resources and brightest minds when it comes to nutritional guidance.

We have a lot of great plans for SUCK IT UP Fitness, all of our subscribers and clients.  We'll be focusing on three primary areas – How we feed our minds, How we feed our bodies and How we condition our bodies.  Notice how I said "we" and not "you".  WE are in this together.  We're not here to preach to you.  We are sharing what we have discovered  and what we continue to discover in our own pursuit for better health.  Therefore, our need for Integrity begins with us.  Our advice  here at SUCK IT UP Fitness has to be good for us before we can say, "It's good for you!"
As you search for new ways to eat wisely and condition properly or, if you simply need to be reminded of the old rules, join us on our quest for optimal health.  Subscribe to our bi-weekly newsletter and we will keep you informed with new ideas, products and plans to help you live a better and healthier life.
And no matter how challenging it gets, always remember that HARD WORK and DISCIPLINE will be REQUIRED!!!  Therefore, you must SUCK IT UP!
By the way, if you want to read a great story about Integrity, read 'The Go-Getter: A Story That Tells You How To Be One
' by Peter Kyne
Portland Oregon Motivational Speaker | Hillsboro Inspirational Speaker | Beaverton Keynote Speaker | Professional Fitness Speaker