Thank you all for coming to visit the ALL NEW SUCK IT UP Fitness Web Site.
We're excited about where we are… and even more excited about where we are going to be!
We have BIG plans… so keep coming back to check on our status.
There are a few key people I must recognize for getting SUCK IT UP Fitness where it is today.
I first must give all glory and honor to our Lord and Savior Jesus Christ.  Not to get all spiritual and holy on you… just consider that if God can pour out His grace and so many blessings on a low-down, carnal-minded, immature, opinionated, moody, cocky dirtball like me, just imagine what He could do for some of you who make me look good!  It is entirely by His grace that I am blessed with my incredible wife Diana and with so many of the great relationships and opportunities in my life.
————————————————————————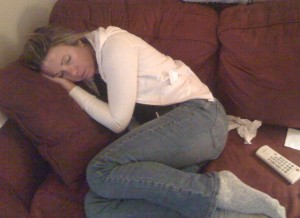 And speaking of my greatest gift on earth from God, I must give so much gratitude and praise to my AWESOME wife Diana. Diana fulfills the saying, "Behind every great man is a great woman, and behind every great woman is a great behind!" Any greatness I might have is mostly attributed to Diana who inspires me to be more and feeds me to be less.  Diana has been enormously supportive throughout this entire project.  She has tolerated many long hours as I've sat at my computer assembling these many pages and posts.  She has fed me at my desk and waited patiently for me through the many long meetings, phone calls and technical issues.  Diana is currently sleeping on the couch in my office while I write these very words.  She is amazing and I truly appreciate her love, patience and support!
————————————————————————
I next want to acknowledge Amy Roloff from 'Little People, Big World'.  Obviously, I would not have had the opportunity to appear on 'Little People, Big World' if it were not for Amy's choice to hire me as her Personal Trainer.  But understand this, accepting the job to work with Amy is as much of a risk as it is an opportunity.  So many things can gone wrong…  while she could have great results… she could also fail miserably… she could even get hurt…  I can't say too much here about what happens or… doesn't happen.  Nonetheless… I was sincerely concerned about accepting the role knowing there was a slim chance that this could be a huge success or a very embarrassing, career-ending experience.  I guess you will soon find out!  Either way, here's a thank you to Amy for giving me that chance!
————————————————————————
We must also give a tremendous shout out to our friend Lisa Dixon who contacted Diana to let her know about the opportunity to interview with Amy.  I still owe Lisa one of my smoked turkeys.  Soon Lisa, SOON!
————————————————————————
Lastly, I want to thank all of my Clients and Boot Campers who have been with me and supported me all these years.  Lately, they have patiently tolerated my need to reschedule sessions as well as the past week of classes when my lack of adequate sleep has been very apparent.  Thank you all for your ongoing support.
David Clapp | Suck It Up Fitness | Portland Oregon Local Personal Trainer | Portland Oregon Local Boot Camp